Now Available on Kindle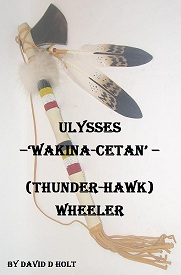 Wheeler

'Wakina - Cetan' - Thunder Hawk

Now available on Amazon Kindle $3.99
Click here for more info
---

W - The Wizard Series


A new series of stories coming soon!

---
Coming August 2020
The Author's First Short Story Edition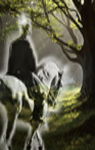 ---

Published
Books by the Author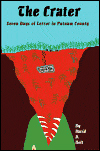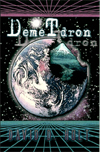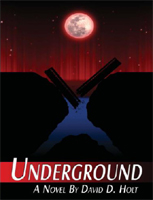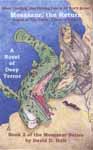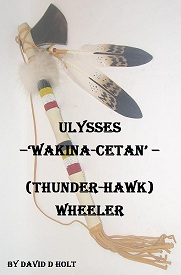 ---

Non-Fiction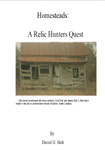 To purchase this book as a hardcopy for $14.50, please send an email to david@daviddholt.com
---
The Author can also be found on:




---
Now Available by AuthorHouse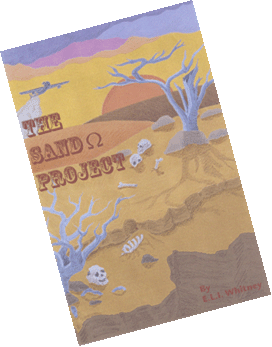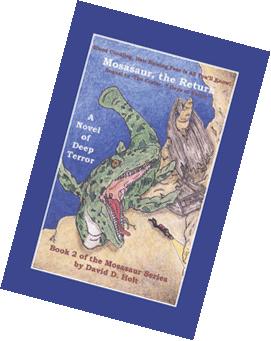 The Sand Ω Project* as E.L.I. Whitney Mosasaur, the Return as David D Holt
ISBN:978-1-4389-4165-3. 484pgs. Retail Price $24.95 ISBN:978-1-4389-2597-4. 352 pgs. Retail Price $17.99



*Purchase The Sand Ω Project first of the CitFis Series from AuthorHouse and email the Author with a copy of your receipt and recieve a $10 Gift Certificate to redeem off of the purchase price for the 2nd CitFis novel:
"The Tenochtitlan Affair"
Target date for publication: Summer 2020





For more information, click on either cover above to be redirected to the publishers online bookstore for a discout from the retail price.
---



Interested in Woodworking?

Be sure to check out the Author's Woodworking page. Every item shown was made by the Author over the years. There are about twenty wooden projects not photographed, mostly picture frames. To see: Click Here!
---


Welcome to DavidDHolt.com, the official web presence of author David D. Holt, sorry-not the musician David Holt-his website is DavidHolt.com. The menu panel situated above will guide you to information about the author and his work. To purchase a copy online and save a few bucks just click on the books cover and you'll be redirected to the publishers buy it now page. I hope you enjoy your visit.

Also - A Personal Message from David Holt

This website is dedicated to you, my readers, in grateful appreciation of your support. As an author, my goals are to continue to improve as a storyteller, involve my readers in my work, and always remain accessible to my readers. My personal e-mail is david@daviddholt.com. If you e-mail me, I promise to read your letter and personally e-mail you back. I will send out newsletters every two-three months too registered readers.

Newsletters will contain information about my new novels, short stories, screenplays and author appearances. To receive FREE EMAIL NEWSLETTERS, simply fill out the form to the right. I welcome all email comments on any of my work, your comments will be posted on the website. Again, thank you for your support, my goal is to entertain you within the realms of fiction while making you a life-long fan.

-Best Regards, David D. Holt

If you're an Agent, please click here


Get the Authors books on
Amazon Kindle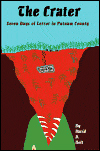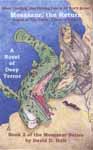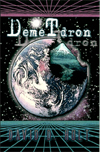 $1.99 $1.99 $1.99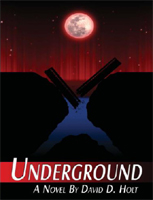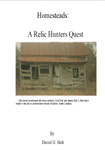 $1.99 $2.99 $4.99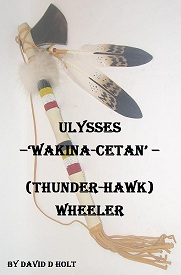 $3.99
---

Want to Receive notices of this Authors latest published works, including Short Story's, Events & Current Specials? Just enter your name and *Email Address Below & click Submit:
To whomever it is who likes to flood me with false submissions-BRAVO!! If you're going to take the time to enter false info-I don't mind-gives me a laugh!! Ha Ha Ha-the jokes back on you!!

*Note: Please be sure to change your Spam Settings to allow emails from daviddholt.com.

---
Current Short Stories
Word Length 3,000 - 9,000
All Stories Copyrighted
The Widows Mite
Legend of the Bardin Booger
The Grey Rider
The War Continues
Brandy Station, A Civil War Ghost Story
The Hollow
The Vault
The Ghost Ship
Goliath
The Robber
Angels, Souls & Shadows
All Short Stories are FREE on this website,
Just send me an email with your request and you'll receive your Short Story as a PDF. Thank You!

---
Short Story Book Series
Word Length 9,000 - 30,000 & up
All Stories Copyrighted
W - the Wizard Series © Vol I
W - the Wizard Series © Vol II
Witch's & Wizard's, the Chronicles of Jiwa BK1
Agent Frank Dobbs & the Case of the Time Bandit Robberies
All Short Stories are FREE on this website,
Just send me an email with your request and you'll receive your Short Story as a PDF. Thank You!